Cooking Classes in Provence ; Hands-on Workshops for all tastes and ages.
With more than 400 teached recipes, you will inevitably find your happiness in my provence cooking class offer.
Therefore, you will choose the content of your workshop or follow my proposal. We will create together a tailor-made workshop. The idea is to arrive at the most important, your complete satisfaction.
Provencal Cooking
3-course Menu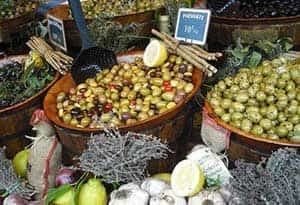 Market Tour & Cooking Class
Aperitif Workshop
French Macarons
French Cream Puffs
Pastry Workshop
Kids Cooking Classes
Good Atmosphere, Good Mood, Good Recipes.
Spend an unforgettable time thanks to Chef Clément. During your stay in Provence or simply to learn new recipes in your home, Clément will do its utmost to best meet your expectations. His goal ? To live, with you, an exceptional experience. Book now your Cooking Classes in Provence.
My name is Clément TOMASELLA but I am better known as Chef Clément. I am 30 years old. Born in Périgueux (Near Bordeaux) and with Italian origins, I started to cook at an early age when I looked at my mother in the kitchen. I arrived in Provence in year 2000 and I live now in Pertuis next to Aix-en-Provence. I created my company in 2012 after 5 years of studies at the hotel and catering school of Marseille.
As a result, I was the first to offer in-home cooking classes in Provence near Aix-en-Provence. Since that day, I live a fascinating experience. I offer in-home cooking classes but I am also a chef at "L'Atelier Culinarion" in Aix-en-Provence and "La Fabbrik du Goût" in Peyrolles-en-Provence.
Also, I am a culinary consultant for professionals and i created my online cooking school called Visiochef before the Covid Pandemic. Each day is different; It is because of this that I derive an inexhaustible motivation.
Above all, you will understand that I am someone passionate about my job ; passionate about food ; Passionate about life ; Passionate about the people around me and with whom I can share this fantastic job. I look forward to a new experience, with you, around a culinary workshop and to be able to add our moment of sharing in my amazing list of memories.
For All Levels
No need to be an expert to participate in chef Clément's cooking classes; Beginners are more than welcome. A workshop on cooking bases can also be organized.
From beginners to experienced
If you want to learn a specific theme or recipes with different techniques, do not hesitate to ask the chef.
Available
A technical question or a problem after the workshop? A phone call or email and the Chef rescue you, with great pleasure, from Monday to Sunday.
7/7
He does its best to respond all requests within a maximum of 72 hours.
Good Mood
All workshops take place in a very good and warm atmosphere. The chef knows how to stay serious but also laugh!
The most important to enjoy the class
The Chef enjoys laughing and talking about his experience; A real moment of sharing.
People are talking about Cooking classes in Provence with Chef Clément.
As a result, your feedback is the most important. He loves to hear about your experience.
Join The
5,000+

Satisfied Students since 2012 !